For over fifteen years I have been advising and teaching students at Fulton Montgomery Community College (FM) who are returning to college after a break. Sometimes the pause is a few years, sometimes it can be a couple decades. These returning students come with common feelings. The mindset can include apprehension, determination, regret for not doing it sooner and cautious excitement. Additionally, in many cases there is a desire to earn their degree quickly because they are "behind." The behind concept is particularly prevalent for students in the 20 – 35 age group. My response is always the same: "You are not behind; you are on your path." I further convey that from my first college class to my last class of my bachelor's degree it was fourteen years. So, if they want an advisor to agree with their notion of behind they will need to speak with someone else. As an academic advisor and Business professor, the returning student is one of the best parts of working at a community college.
As an academic advisor, I have watched many students come into my office to register for their first semester after a break with self-doubt, trepidation, and nervousness. FM has many resources to assist students including academic advising, hands-on professors, and tutoring to help them succeed. Over the next couple years, I watch the student morph into having confidence, resilience and a sense of pride because they have something no one can take away from them – their education. It is inspiring to see the returning adult student successfully earn their degree while working, raising children, and a host of other responsibilities.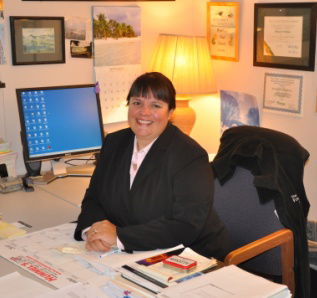 As a professor, I appreciate having the returning student in class. Their life experience, coupled with their determination, provides for a student who participates in discussions, provides real-life examples, and encouragement to classmates. Returning students have a lot going on outside of their college courses but doing their course work is a place on life's path that is done by them and for them. This combination typically equates to being among the top students in their classes. I teach introduction courses and capstone courses, similar to academic advising, the transformation of the student from first to last class is a humbling experience to witness.
Our life's path is rarely a straight line without bumps, but earning a degree at any age is like repaving the path. My path was certainly not straight, remember the fourteen years I mentioned earlier? In my academic advising office and my classroom, I am happy to share my story and experiences to help you move forward down your own path. I am not unique at FM. There are professors, advisors, tutors, and staff who want to help you pave your path to a brighter future. Come see us. You can do it. We can help.